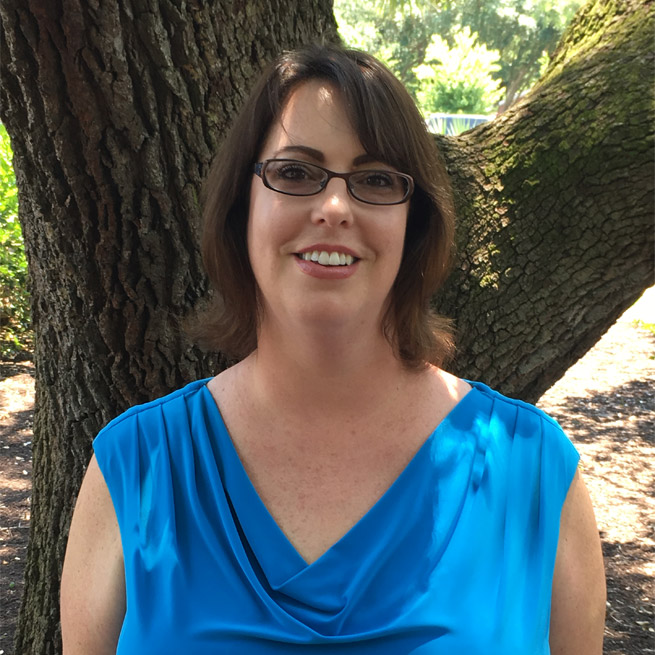 ---
Alyson C. Fudge
Founder of the Lowcountry Law Office on Aging, Mental Health & Disabilities, LLC, Attorney Alyson C. Fudge focuses her practice on the needs and concerns of seniors, individuals suffering from mental illness, injury or physical disabilities, special needs children and their families.
Ms. Fudge is admitted to practice law in the State of South Carolina, and is a member of the South Carolina and Charleston County Bar Associations. Ms. Fudge earned her Juris Doctor from the University of South Carolina School of Law in 2002. She also earned a B.A. from the University of Georgia in 1998.
Ms. Fudge speaks regularly to members of the public, as well as to members of the local legal community, regarding a wide range of legal issues pertaining to the legal issues surrounding aging, mental health law and disabilities. Ms. Fudge was a featured speaker at the 2013 South Carolina Annual Bar Convention during which she spoke to lawyers and Judges from across the state on estate planning and Medicaid Issues. In 2015, Ms. Fudge was chosen to speak to Attorneys throughout the state of South Carolina on Medicaid issues, ethical issues for elder law and estate planning attorneys, and other issues surrounding the legal aspects of long term care planning in a Continuing Legal Education Seminar in Charleston. Ms. Fudge is also an AHEC-approved speaker for social workers and other professionals. She is a past committee member for the Alzheimer's Association, South Carolina Chapter's Annual Caregiver Community Education Conference where she speaks regularly, is a member of the South Carolina Bar Association's Elder Law Committee, a past Board Member for the Lowcountry Senior Network, and a past Board Member of the South Carolina Aging in Place Coalition.
Ms. Fudge served as a Judicial Clerk for Judge Condon and Judge Curry in the Charleston County Probate Court in 2001. In this capacity, Ms. Fudge worked closely with all of the estate clerks in the Estate Division of the Charleston County Probate Court to administer estates and guide individuals and attorneys through the probate process. In addition, Ms. Fudge worked in the Guardian and Conservatorship Division as well as the Mental Health Commitment Division of the Charleston County Probate Court.
Ms. Fudge enjoys swimming and practicing yoga, and is the proud mother of Sophie, a two-year-old English Mastiff, and Charlie, a 7-month old rescued terrier mix. Ms. Fudge is also a foster mother for several animal rescue organizations in the Charleston area in order to provide a safe haven for abused and neglected dogs until such time as a forever home can be found. Lastly, Ms. Fudge has had the honor of serving as a "Hospice Foster" for abandoned dogs who need a safe, loving home for the final months of life due to terminal diagnoses.
Attorney Testimonials
---
"Thank you Alyson. I appreciate all that you have done and you have went way beyond. I can't believe loving and caring about family members can come to this. Your firm has been one of the best things we have done.Thank you again."
Anita
---
"You have been a great assistance. I literally could not have done this without you. Your honesty and straightforwardness made everything so much easier. Regards."
Darlene
---
"Alyson, From the top of my head to the soles of my feet….. thank you!!!!! All the best to you."
Carol
---
"You have worked with us so wonderfully in the past so we continue to look to you for guidance."
Tonetta
---
"You helped my brother and myself with some legal issues around my father several years ago. You were extremely helpful."
Carrie
---
"Thanks so much for all that you are doing for the most vulnerable citizens, and their families. You are a terrific resource for our community. Best."
Terese
---
"I also wanted to let you know that everything I had to do regarding my husband's estate is complete to my satisfaction...and I could not have done that with out your guidance. Again thank you for all your help and understanding...I will keep the referrals going!!"
Mary Ann